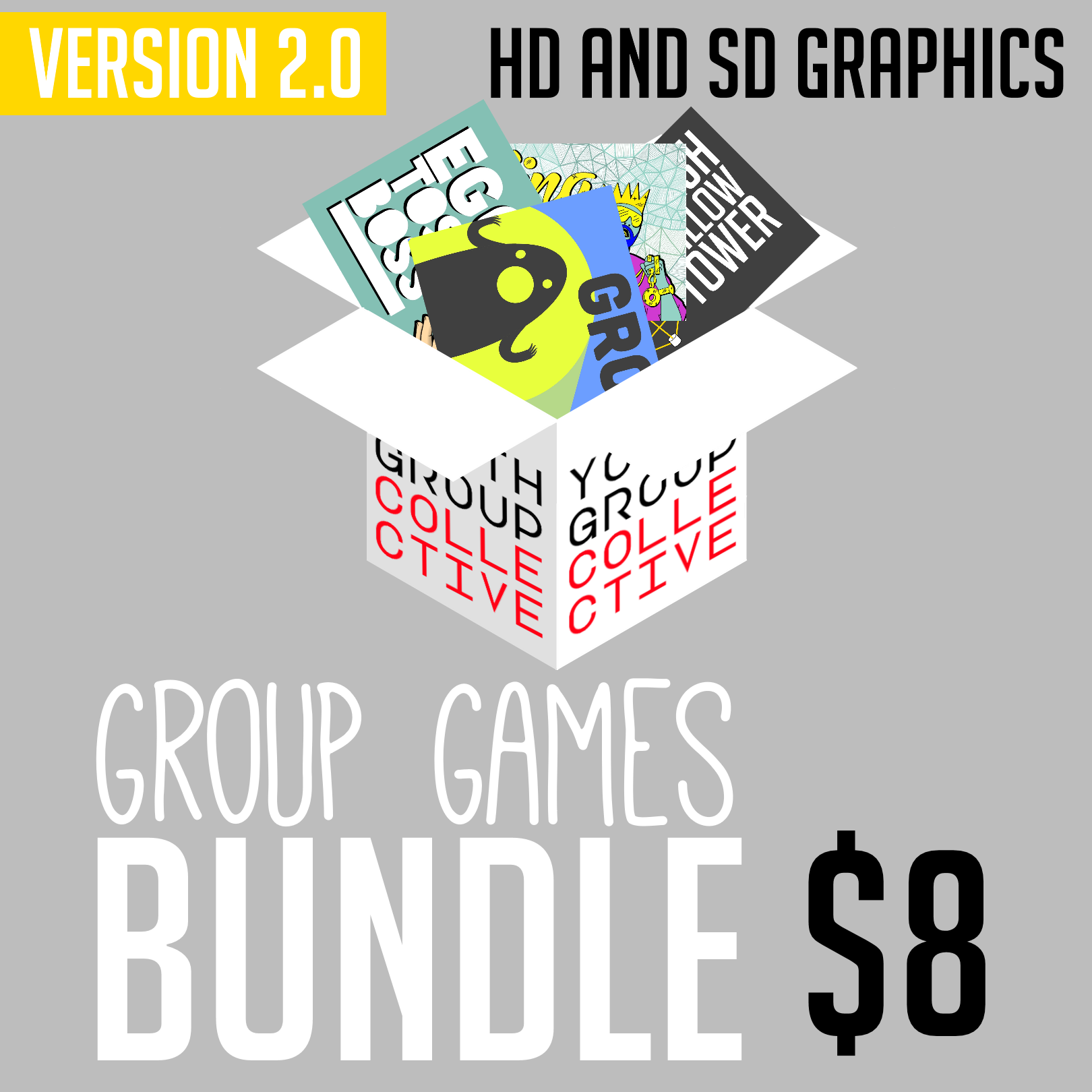 Store
Group Games Version 2.0
Our updates zip file containing our first 63 group games (19 more than before!) with instructions & an HD and SD graphic for every game. Plus a few bonus ppt games. Save browsing time, take our games anywhere you need to, print out instructions for your youth leaders with ease and support Youth Group Collective all in one fell swoop. Or maybe several fell clicks.
Note: these graphics have been improved and some will be different than what you see on the site.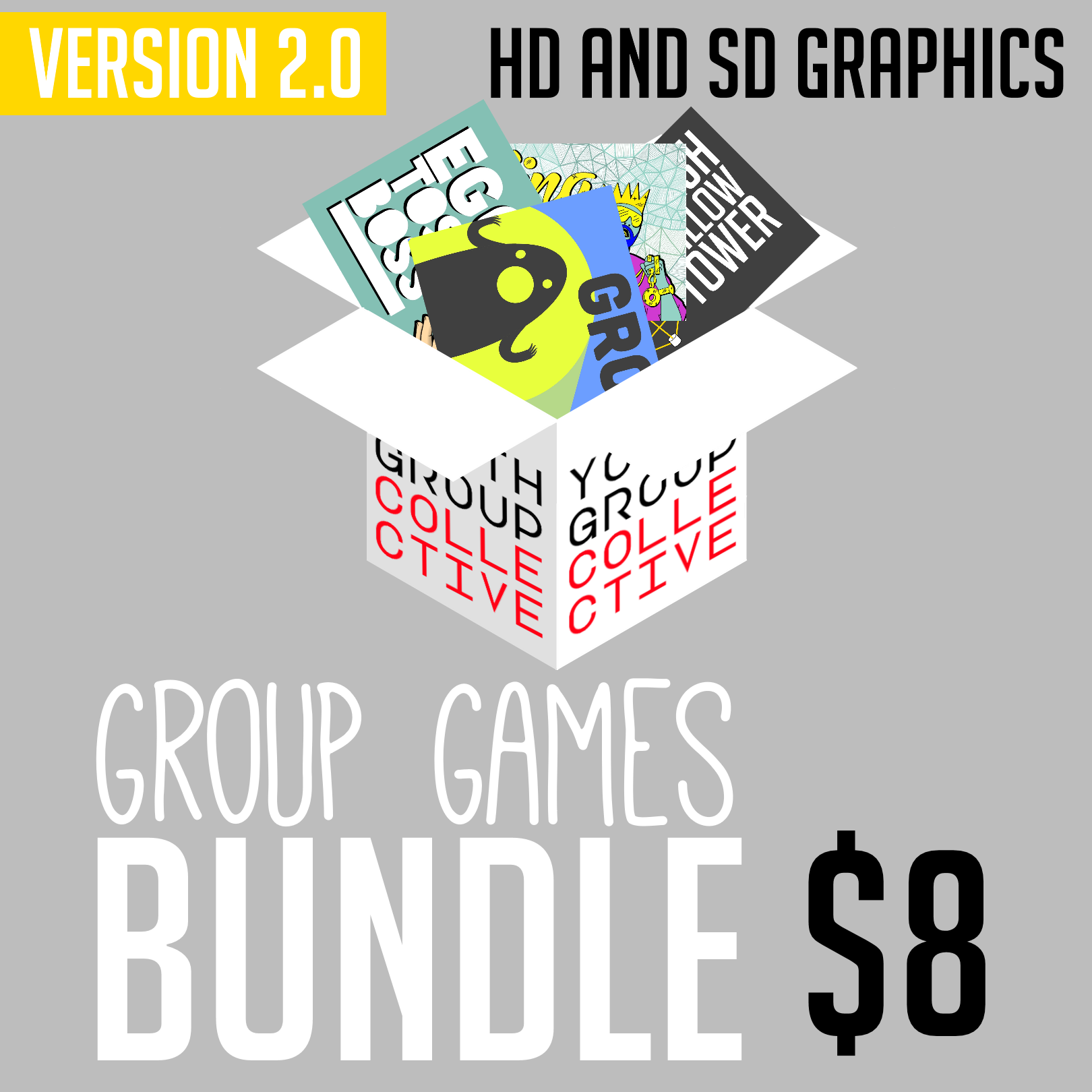 Additional Info
You'll Receive these awesome game graphics and instructions:
Angry Penguins, Are You My Mummy, Back it Up, Balloon Suit, Bananarama, Better Than You, Build a Frosty, Boom Boom Blindman, Cameraphone Scavenger Hunt, Candy Heart Charades, Cane Race, Catch Phrase, Chopstick Sprint, Cookie Tower, Cram a Car, Eagle Wars, Egg Toss Boss, Epic Ball, Epic Santa, Epic Wrap Battles, Find the Flaw, Giant Jenga, Gingerbread Creation Contest, Glow Stick Capture the Flag, Go Getter, Grog, Grapes of Wrath, Human Wallpaper, Hungry, Hungry, Hippos, Huvr Hoop, Inchworm, King of Bling, Lucky Charm Scavenger Hunt, Make it Float, Marshmallow Tower, Milk Crate Cram, Money Pit, Morse Course, Mummy Wrap, Name that Movie Valentines Edition, Name that Tune, Nerdball, Noodle War, Office Chair Race, Pancake Toss, Pantlers, Portraits, Quad Pull, Race Cars, Reverse Charades, Snowball Fight, Stocking Hopping, Sumo, The Joy of Painting, The Pyramid Scheme, Trash Crash, Volunteer Fire Company, Water Crowd Surfing, Watermelon Squeeze

These are the PPT Games:
Are You My Mommy: 1 Game (HD Only)
Back it Up: 1 Game (HD Only)
Name That Movie (Valentines): 1 Game (HD and SD)
Find the Flaw: 1 Game (HD Only)
Note: Most graphics have been updated and may be different from what appears on the site. We like them more!